Palmetto Creek is an Established Community
Palmetto Creek is an established community with all amenities in place! We offer luxury homes and the best deal in the Southport, NC area—guaranteed!
Palmetto Creek just moved closer to the beach! With the newly completed Oak Island Bridge, residents of Palmetto Creek can now be soaking up the sun in just a TEN MINUTE DRIVE! The Bridge provides great accessibility to the beaches from the mainland. Heavy beachbound traffic? Kiss it goodbye. For all the folks that are lucky enough to call Palmetto Creek home, it means one of our great amenities (our neighboring beaches) just got even better—and closer.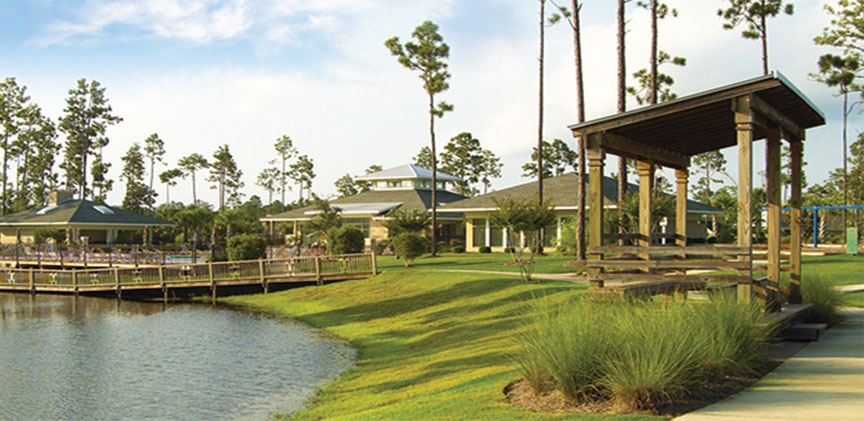 At Palmetto Creek You Can Enjoy a Variety of Amenities
• Beautiful boardwalk trail following the creek through the natural Palmetto Grove preserve
• Community clubhouse and resort-style pool
• Putting green
• Fully equipped fitness center, walking and biking trails
• Tennis Courts
• Kayak & Canoe Launch
• Outdoor Pavillion
• Lovely ponds, pocket parks and small lakes
• Gated Community